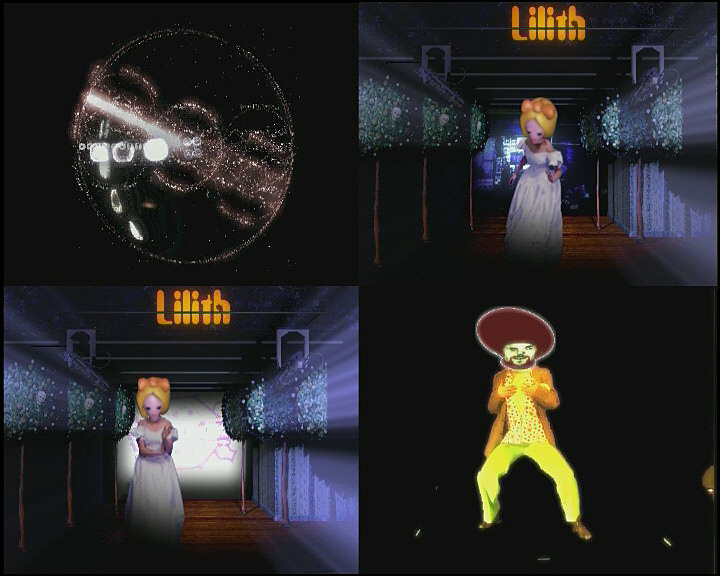 ECTO-actor Lilith dancing in Cafe Brazil.
IPICS (An Indefinite Point in Cartesian Space)
© mikael ericsson / fredrik timour / 1999


The IPICS project started 1997 at Club Fernsehen, an abandoned playboyclub, in Central Africa as an attempt to reach beyond an indefinite point in Cartesian space. The goal was, and still is, to produce a functional projection to simulate the non Cartesian space, the limitless light, the abyss, Ain Soph. The project have until recently been a catastrophe.

The problem was to deal with the extreme amounts of raw data involved. Much time was spent on administrating the large ECTO Fuel Archive. Furthermore the computer system had to be changed and upgraded from the Computerwall to the new A & I System, a painful experience. In spite of this the project managed to recover from the fiasco and turn it into a success.

Two breakout projects have crystallized from the original IPICS project: DHT (The Drottningholm Theatre) and RS (The Ramshackle Shuttle Project). DHT started to experiment with the ECTO Projectors to produce entertainment and pornography that was secretly tested on the visitors at the club. Later on the projectors was used as city planningtool and to create the ECTO-Actors. The elite among the ECTO Actors were used in the RS-project in their manned missions to the indefinite space.

Despite of the valuable results generated by both of the projects they are now in deep crisis. DHT are involved in a police investigation and RS have lost contact with their finest Ecto Actor Lumieré.
Simultaneously things starts to happen in Disney Barrack, a nearby slum area. Changes on buildings and facades are starting to occur and a man have been murdered. His apartment had transformed into a mossy glade and the dead body was found buried in the moss.

According to superintendent Frank Cock this showed evidence of being a ECTO act. DHT denied but two projectors are in fact missing. Other displacements in Disney Barrack could also be derived to illegal ECTO renderings according to superintendent Cock. (for more information see: CABI-net).

Due to the investigation Club Fernsehen is closed for public.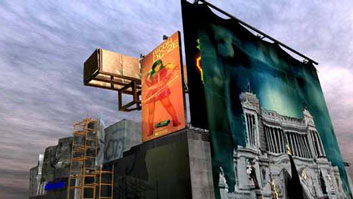 © mikael ericsson / fredrik timour / 1999

The IPICS-project is sponsored by:





related links:
The Movie: Club Fernsehen
Kropp och själ - Nordisk Videokonst Röda Sten, Göteborg
Lilith Time Document, Videoinstallation, Göteborg